We're so glad you're here.
Leander Pride is a non-profit organization working to make our city a more inclusive place for LGBTQIA+ residents and community members. Join us at upcoming Leander Pride events, and help our community feel welcome and proud to belong here.
---
Yasss it's a drag brunch at Haute Spot
The fabulous Nadine Hughes is back again! Those of you who attended our May event last year will remember Hughes as a former Leander High School student and current multi-award-winning drag performer.
Nadine and our other favorite performers hosted a fabulous drag brunch at Haute Spot on March 26th, benefitting Leander Pride.
If you missed out, don't worry, they'll be back April 23rd! You can reserve your table now on the Haute Spot website.
Read our previous interview with Nadine or learn more below.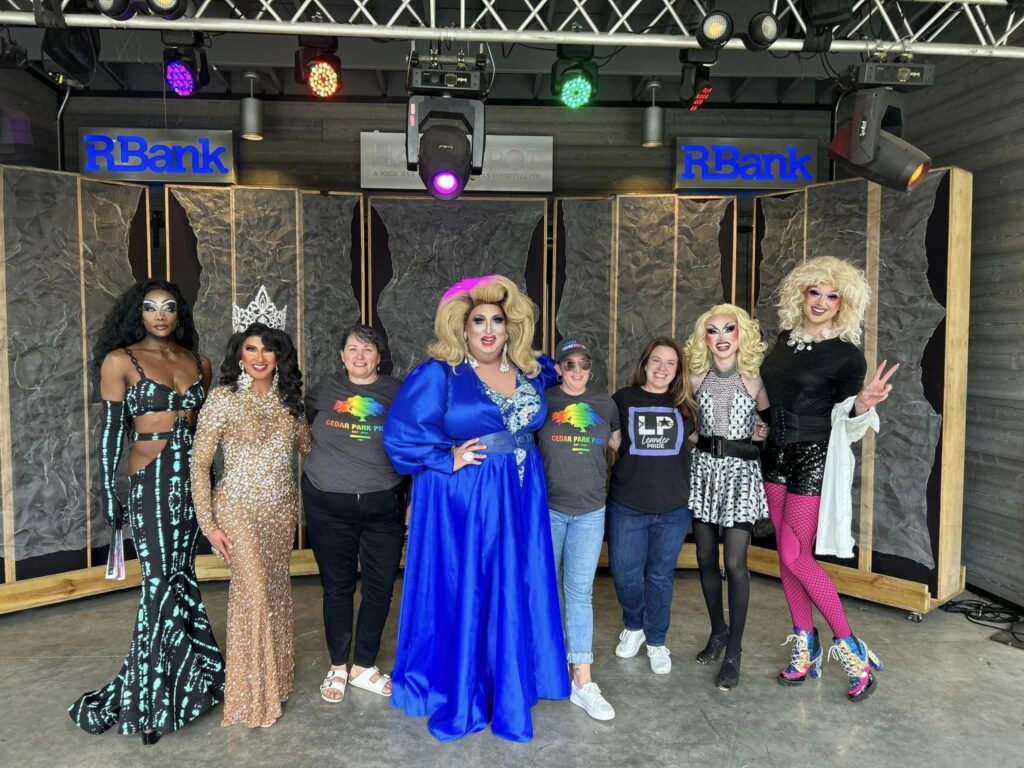 A look back
In May 2022, the City of Leander celebrated our event with a special proclamation for Leander Pride Day.
Read more about how it all came together.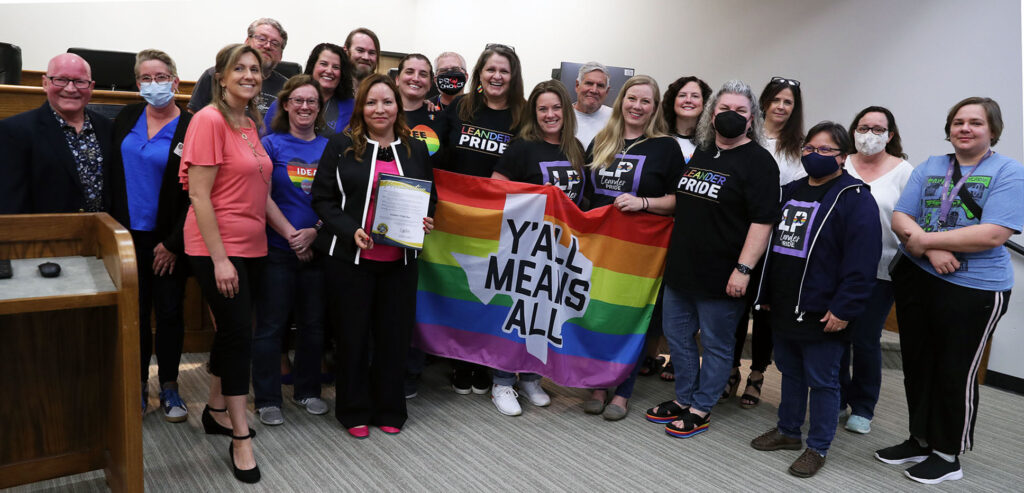 Volunteer
Sign up on our mailing list and/or volunteer for our events.
Thank a Sponsor
Thanks to our sponsors who made our May event possible!
---
Get merch
Show your support for Leander Pride with t-shirts, stickers, and more.
Donate
If you need to pay sponsor or exhibitor fees or want to make a tax-deductible donation to Leander Pride, now you can!
---