We're so glad you're here.
Leander Pride is a non-profit organization working to make our city a more inclusive place for LGBTQIA+ residents and community members. Join us at upcoming Leander Pride events, and help our community feel welcome and proud to belong here.
---
City proclaims May 14th Leander Pride Day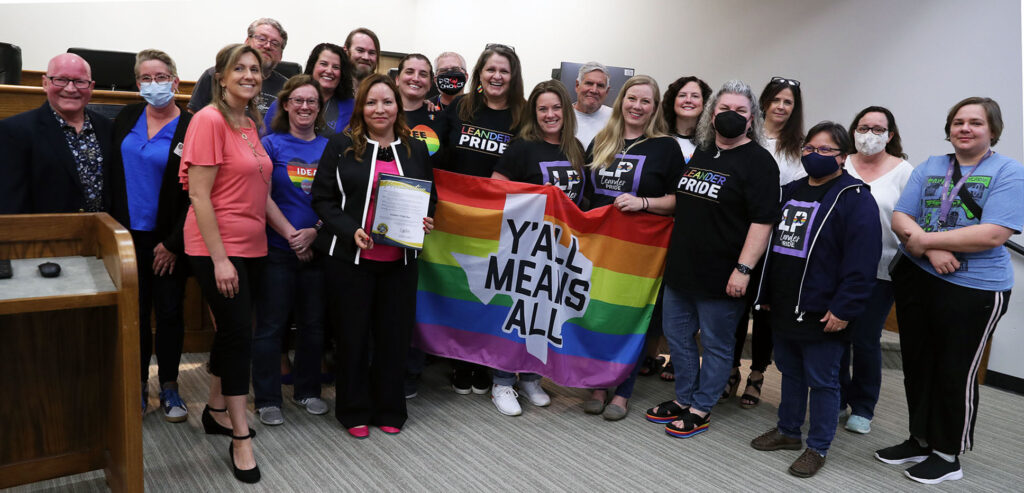 Volunteer
Sign up on our mailing list and/or volunteer for our events.
Thank a Sponsor
Thanks to our sponsors who made our May event possible!
---
Get merch
Show your support for Leander Pride with t-shirts, stickers, and more.
Donate
If you need to pay sponsor or exhibitor fees or want to make a tax-deductible donation to Leander Pride, now you can!
---