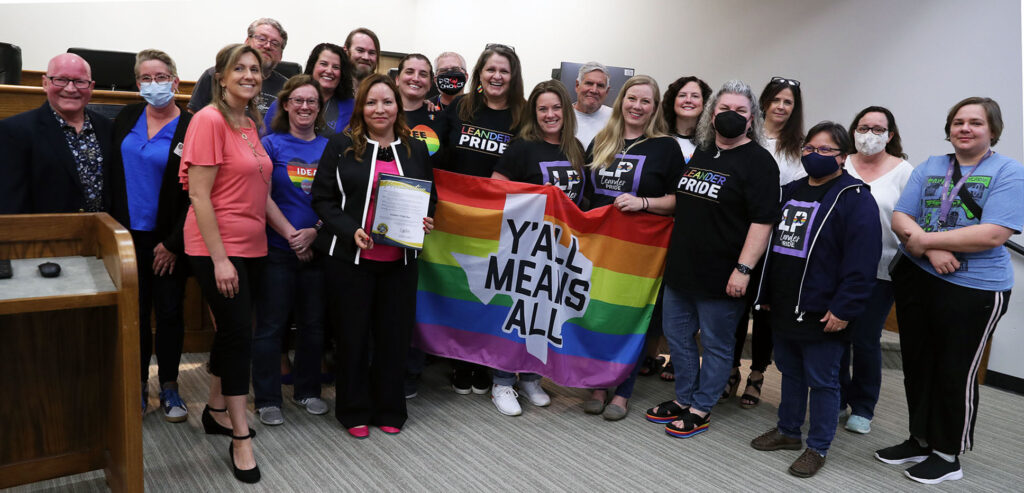 During its May 5th meeting, the City of Leander issued a proclamation recognizing Leander Pride Day on May 14th in honor of our upcoming "Rainbow to Remember" event. The proclamation reads:
Whereas, all human beings are born free and equal in dignity and rights, and there exists a certain community of people of different sexual orientations and gender identities in Leander, Texas, who have had immeasurable impact to the cultural, civic, and economic success of our community and country; and
Whereas, Leander Pride is a 501(c)3 tax exempt non-profit organization with a stated mission of making Leander, Texas, a more inclusive place for LGBTQIA+ residents and community members; and
Whereas, Pride Month, which is federally recognized in June, is both a jubilant communal celebration of visibility and a personal celebration of self-worth and dignity; and
Whereas, the "Rainbow to Remember" event hosted by Leander Pride on May 14, 2022, will include a variety of activities with an intent to establish a more inclusive community place.
Now, Therefore, I, Christine DeLisle, Mayor of Leander, Texas, do hereby proclaim Saturday, May 14, 2022, to be: Leander Pride Day
And I urge the people of Leander to come together despite our differences so that all residents feel seen, heard, represented, welcome, and proud to belong to this city we know and love.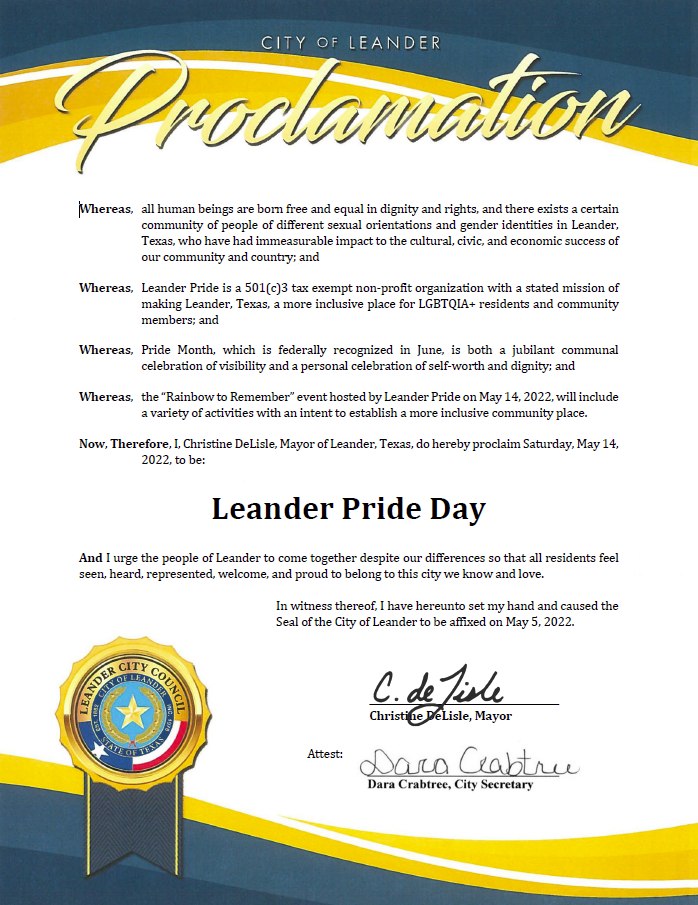 Williamson County Pride groups show their support
Volunteers and supporters of Leander Pride were joined by leaders from across Williamson County who showed up to speak and show their support, including Round Rock Pride, Taylor Pride, and Cedar Park Pride. Pastor Ryan from Open Cathedral, who hosted the first Pride Family Storytime in 2019 after it was originally canceled by the city, was also present and offered the invocation at the meeting.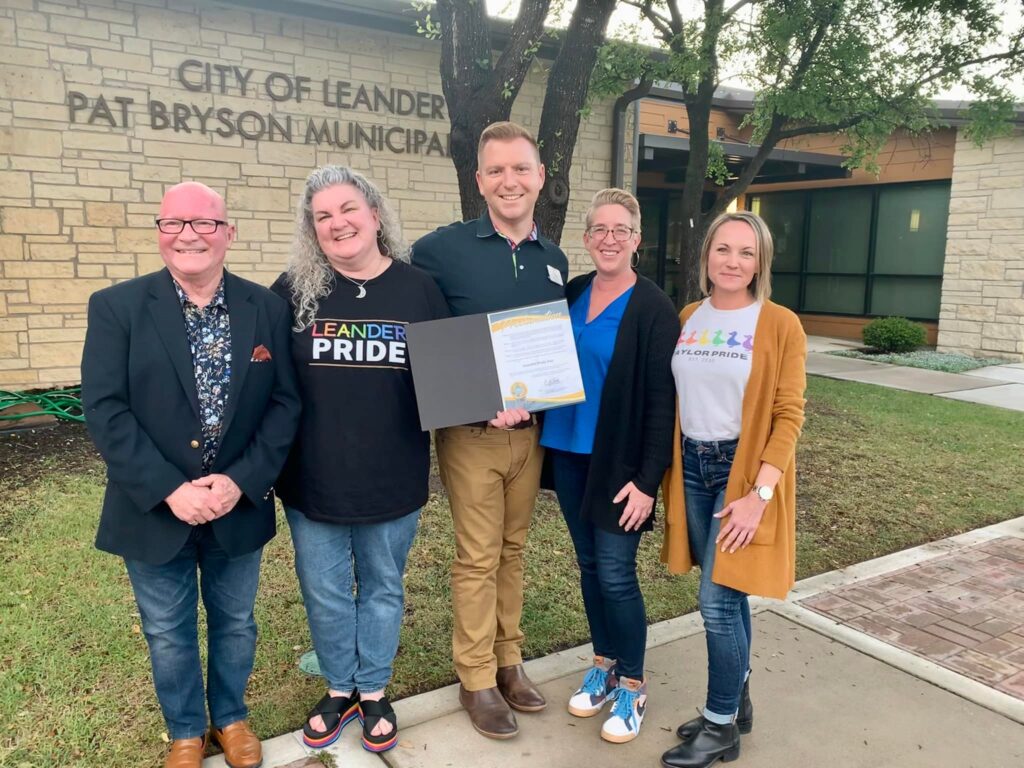 Thank you for your support
The Leander Pride family is thankful to everyone who attended and continues to support us in making Leander more welcoming for all residents. We hope you'll join us at upcoming events and we look forward to seeing you then!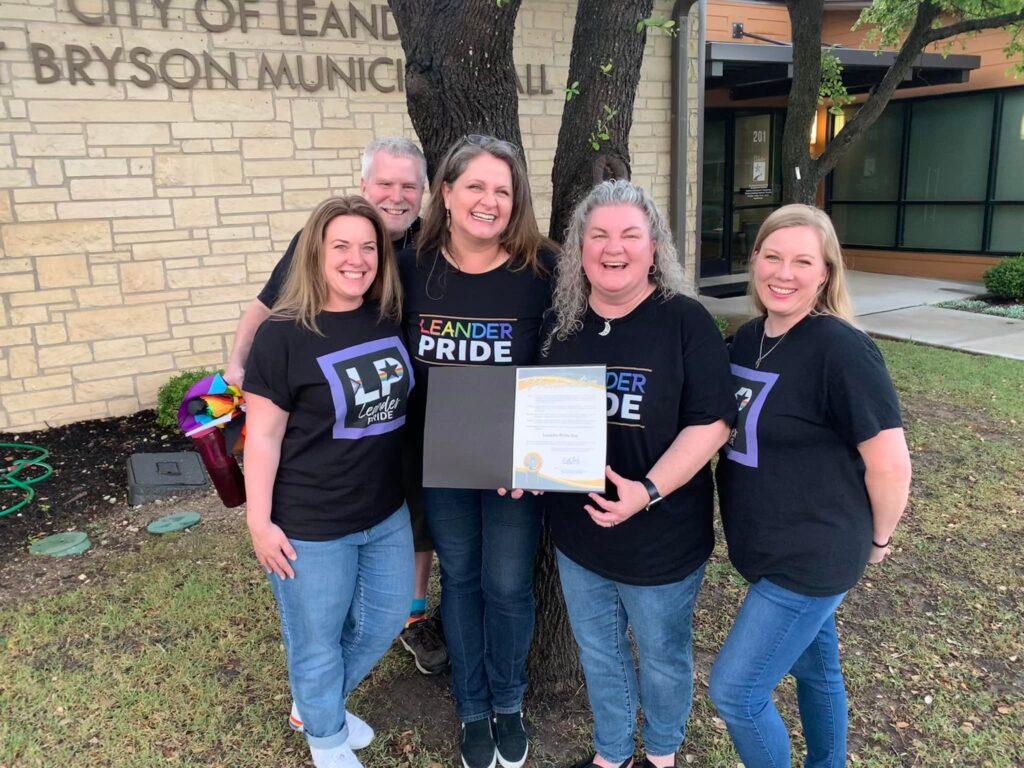 .