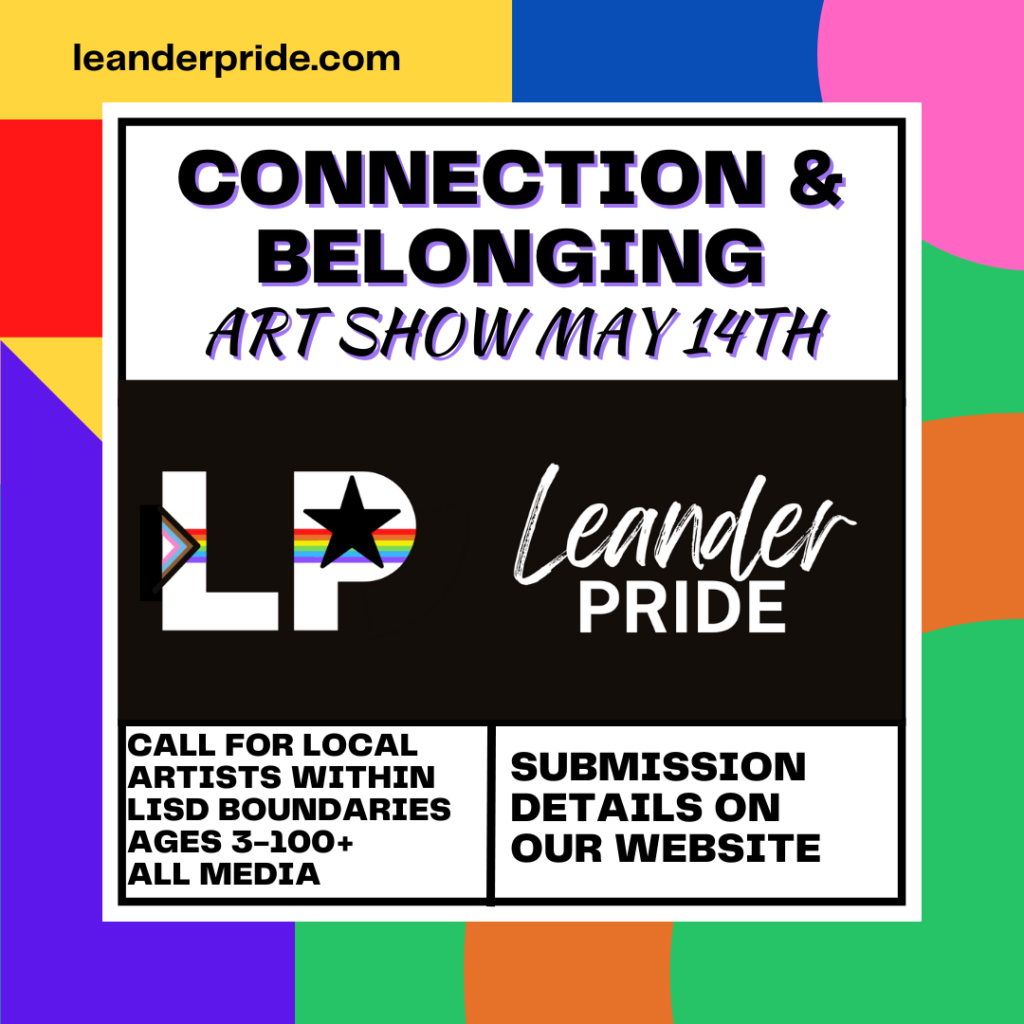 In partnership with our amazing local educators, Leander Pride just added the "Connection & Belonging" art show to our event lineup, featuring work by local artists.
This show will be open to submissions from artists ages 3-100+ in all media, including 2D, 3D, mixed media, digital and photography. aligned to the theme of "Connection & Belonging."
Artwork and images will be shared and displayed at the Leander PRIDE event on May 14th, 2022. By entering the Connection & Belonging Art Show, you consent to having your artwork and images shared at the event, and on our Leander Pride social media platforms as well.
Artists that reside within Leander ISD boundaries will have priority.

Submissions due by April 30th, 2022.

Leander PRIDE will notify selected artists on or before May 4th, 2022.
Requirements
2-D work must be mounted or matted for display, 16″x20″ max total size.
3-D work must be able to stand or include a stand, max total size 24″ circumference, 36″ height.
Digital work must be uploaded using the form below.
Mixed media work or other work of a size not listed, please verify with:

[email protected]

before submitting.
Prizes will be awarded in 6 age categories.
If you'd like to submit a work of art to be featured in the event, please complete our entry form: