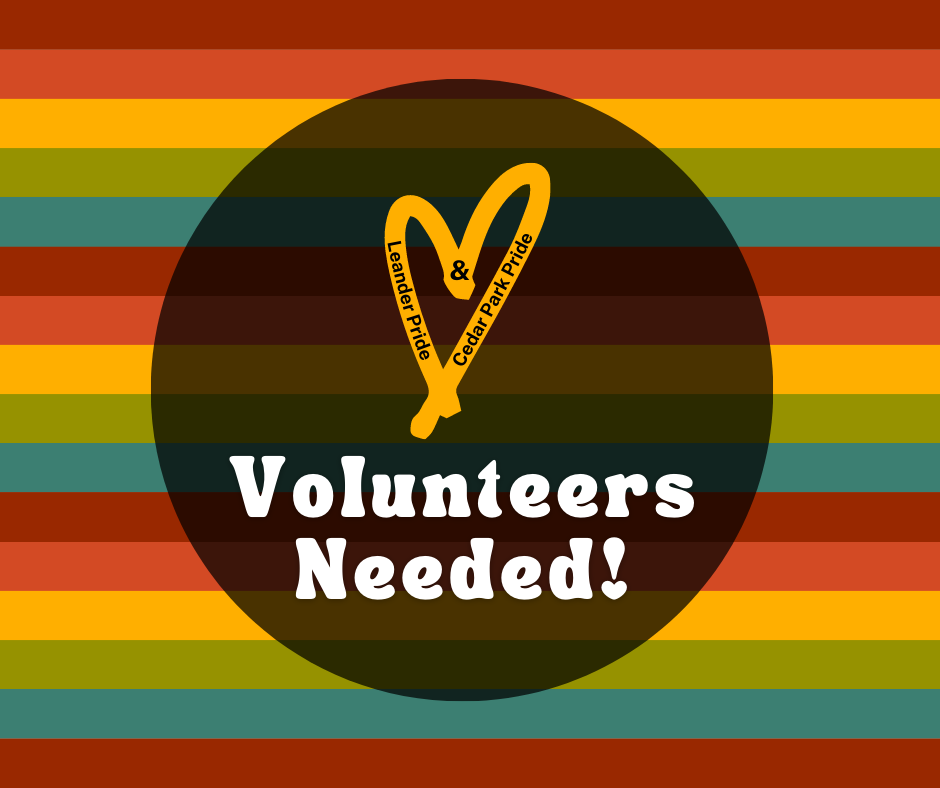 Y'all!! We have an amazing event planned for July 15th, but we really need all hands on deck. Are you able to spend a few hours with us to monitor the venue? Please let us know!! Do you have special talents? Do you own a company that would like to sponsor our event? We need you!
Our planning teams are hard at work putting together informative sessions and fun activities for a joint conference and festival hosted by Leander Pride and Cedar Park Pride on Saturday, July 15th. We have a location, food trucks, and our first speakers and sponsors confirmed.
Now, we need volunteers to help us get the rest in order! If you can offer any volunteer hours between now and July, we need support across every workstream, including:
Media Outreach
Writing
Graphic Design
Website Updates
Newsletter
Sponsor and Vendor Management
Speaker Coordination
Fundraising & Community Outreach
Planning Kids' Activities
Deliveries
General Planning
Sign up now
Whether you can help with a one-time task in any of the areas above or pitch in on a weekly basis, we need you! Fill out the volunteer form on our website or message us here with your name, email, phone, and how you can help!
Join our Volunteer Meetup
For new and current volunteers, join us for a meet up at Humble Pint in Leander on Wednesday, May 31!
We had a great turnout for our last meetup and can't wait to see you!